Connect with anyone who has a different perspective (everyone).
I am excited to invite you to be a part of an online OASIS Conversation Course and Community.
These are polarizing and turbulent times. Many are experiencing disconnection, disagreements, distrust, disrespect, discord, disruption and disappointing results.  Leaders need to create connection, agreements, trust, respect, harmony, innovation and real results.
Ask yourself:
Do you find that communicating with others can be frustrating, drain you of energy and feel nearly impossible when people don't seem open-minded?
What if you could confidently communicate with anyone who has a different perspective (everyone)? How would things be different for you and others?
OASIS Conversations is a user-friendly way to create an open harmonious environment, positively influence others, manage differences, enhance trust and generate amazing results.
The five-move process has been tested all over the globe in a wide range of organizations and industries with success.
Having an open mindset and the skills for effective conversations are critical for success these days when there is much volatility and uncertainty.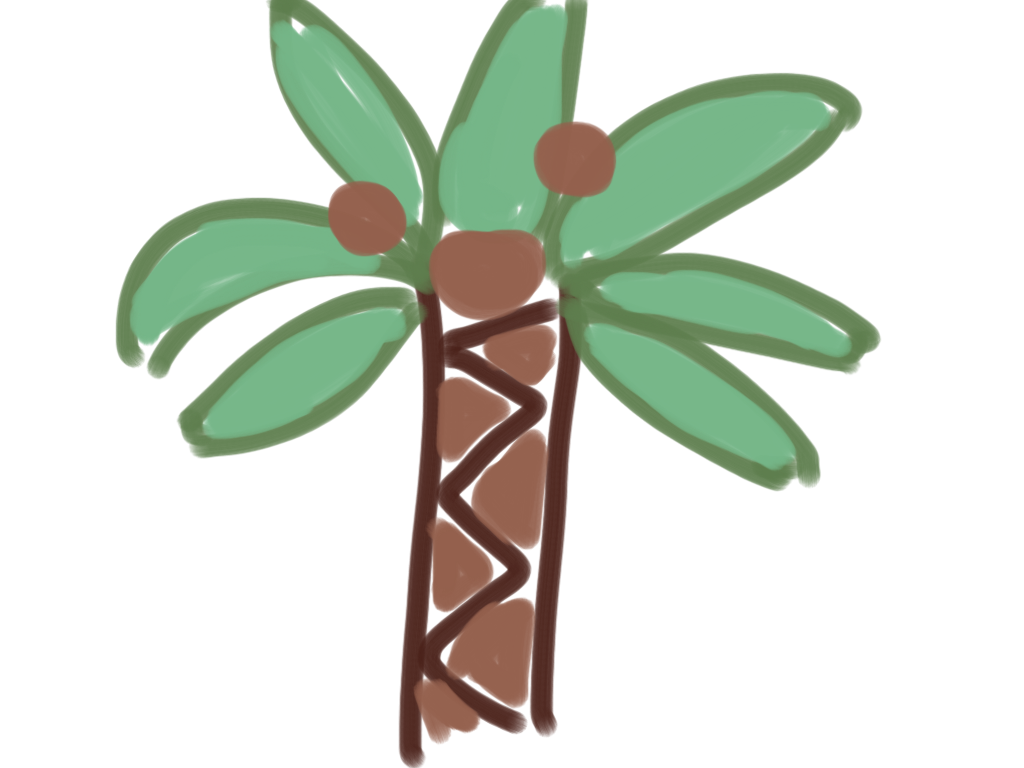 "Things here in the office have never been better professionally and interpersonally…No doubt OASIS brought some dearly needed refreshment to an arid group that is the unit I work in."

Are you an open-minded person?  Of course you are! It's other people who are the problem, right? Sometimes trying to communicate with them is exasperating, exhausting, and daunting…
But guess what?
Those people think they are open-minded, too, and they probably think you're the problem.  We find more polarization these days affecting workplaces, families and communities.  There are costs to such division: misalignment, low productivity and poor results.  Research shows that we are wired for relationships and that we are continually influencing one another.  The environments we create are important.  In the face of judgment and negativity, people divert energy to merely surviving rather than being creative and innovative.
Examine your life.
Are you having impactful conversations with colleagues and others that inspire innovative and creative solutions? Or do you feel overwhelmed with the pace of life, work and the challenges of relating to others who have different perspectives? The costs of misunderstandings, miscommunications and mistrust are high. Our relationships suffer and we do not realize results.  Our vitality and health are spent; we fail to be productive and successful. How do we feel at ease ourselves? How do we positively influence others?
We can make a difference in our experiences and that of others.  We can learn to create open-minded environments for dialogue, shared understanding and cohesive actions.  As we shift, we also influence those around us.
An OASIS Conversation is a powerful, five step, easy-to-grasp process for creating a positive environment and communicating productively with others to produce agreements, solutions and fulfillment. Each of the "OASIS Moves" involves an internal awareness and choice of action which enhance emotional and social intelligence.
OASIS is also a metaphor. Imagine what would be possible if you could create the experience of an oasis in your interactions and have refreshing conversations leading to empathy, enhanced insight, a shared experience of understanding, and mutually beneficial agreements?
The good news is anyone can cultivate an open mindset and the OASIS Conversation skills.
My Story: I grew up in a large family with parents who saw the world completely differently. I could see from both of their perspectives  and tried to help them do so, with little success.
I encountered  the same challenges in the work world, among friends, and just about everywhere I turned. How can people be productive together when they are literally seeing things so differently? I wondered. When I was a manager for a Fortune 500 company, it seemed the biggest challenges involved getting people to work together, to trust one another and to be aligned. Often the most intelligent people had the most difficult time  working together. I knew there must be a way for people to communicate more effectively and to achieve more together.
Affected by what I'd seen at work and in my personal life, I pursued a doctorate in Organization Psychology and studied transformational leadership and executive coaching. I worked with all kinds of organizations to create environments of respect and productivity.  After years of developing and facilitating leadership programs and coaching leaders and professionals, I synthesized a process for effectively relating. I created  a system based on experience and research identifying what people do well when they are connecting.  Over time, I noticed five essential moves or skills that support positive and productive relationships and emotional and social intelligence.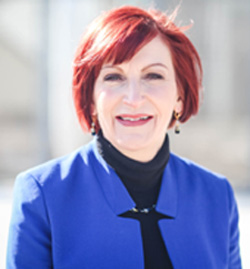 "Ann Van Eron has helped my team achieve a higher level of performance through her coaching on the OASIS model. Her methods are based on leading edge science and are easy to understand and practice.  Developing these skills will help anyone become a better listener, establish better relationships, and achieve superior results." 
"Whether one aspires simply to be more socially intelligent or a more effective change leader—or both—following Ann's advice and suggestions will lead the way for such a worthy journey and set of goals."
The OASIS Conversation process has been successfully tested with managers, leaders and professionals across the globe for several decades. The OASIS Moves work across cultures because it is based upon how humans function.  Organizations such as the United Nations, New York-Presbyterian Hospital, GE Capital, World Bank, Ford Motor Company and Cleveland Clinic have reported benefits from learning and using the OASIS Conversation process. Coaching clients across the globe from Fortune 500 corporations, not-for-profits and government organizations report significant changes in their workplaces, families and communities as a result of applying this process. Many who have read the book OASIS Conversations: Leading with an Open Mindset to Maximize Potential report positive shifts in their relationships and they experience more ease and confidence in their interactions.
Open-minded interactions lead to greater results in all domains. Believe me, if I can learn it and have successful relationships, then anyone can.
I am committed to sharing the process with people so they can experience more joy in their personal relationships, and so that people can work together to make teams, organizations, families and the world better for all. If ever we need open-minded conversations in the world, it is now.
Who is the program for?
The course is for people who want to create more positive and productive relationships with anyone who has a different perspective (everyone).  Leaders, managers and professionals will be equipped to influence others, to offer effective feedback and to create collaborative and respectful environments.   Coaches, consultants and HR professionals will find the mindset and skills supporting them in making a difference. Finally, parents and everyone else can benefit from practicing the open mindset and the OASIS Moves skills at work, home and in communities.
But what's so different about this program?
OASIS is a system that can be used to assess where to focus to enhance relationships.
The OASIS Conversations process is based on years of work with leaders all over the world and is supported by the latest neuroscience and interpersonal neurobiology findings.
The process has been tested with leaders and professionals all over the world with positive results and strong testimonials.
The process OASIS is memorable with cues for recalling.  Often it is difficult to remember best practices in the moment.
The OASIS conversation process can be used in all interactions to create positive and productive environments and results.
The focus is on shifting your mindset and developing your skills.
The course is practical with a focus on building habits to apply them in all facets of your life.
You will experience the rewards of mindfulness and being more emotionally and socially intelligent.
"You have an amazingly effective method to integrate abstract concepts with common sense and turn them into useful techniques. I really appreciate your teachings and will carry them with me for a long, long time." 
"I feel taller; the OASIS Process is fantastic. It has had a tremendous impact on my ability to work with differences." 
"While many books and much research emphasize the need to be emotionally and socially intelligent, Ann Van Eron shows us how to be so in a practical and memorable way.  The OASIS process enables leaders to be engaging and create a positive and productive environment amidst diversity. I am glad to have experienced OASIS with Ann and highly recommend the process for all." 
The Benefits
.
Recent studies depict the many ways in which  being open-minded positively impacts our lives. You will be more at ease and confident in your interactions.  You will feel more focused and energetic and enjoy more positive relationships at work, home and in your community.  Through dialogue, you will experience more connection, creativity, innovation and results.
After this course, you will be able to:
.
Increase connection, collaboration, engagement and innovation
Manage multiple perspectives
Address conflicts and find common ground
Create trusting and respectful environments
Boost morale and make families, workplaces and communities more effective, efficient and enjoyable
Reduce stress
Clear up misunderstandings
Manage negative judgments
Enhance confidence
Increase mindfulness and positive energy
Expand curiosity and joy
Develop habits to support continued connection and increased performance
Prepare and practice conversations that could change your interactions
Develop emotional and social intelligence
Achieve greater potential
Enhance relationships
Support rapid problem resolution
Create agreements
Increase results
Improve performance
Be a Top Performer
Communicate effectively with anyone with a different perspective [This is the differentiating skill of a leader.]
Handle judgments and shift to being open [Understand the brain science behind our propensity to judge and how to access different parts of the brain.]
Address resistance to change in a healthy and productive manner [Too often people only know how to push or retreat in the face of resistance. With empathy and understanding much more is possible.]
Understand current brain research and how to use it for success [The emerging fields of neuroscience and interpersonal neurobiology endorse the process.]
Inspire Connection
Spur innovation with open-minded exploration [When accessing the neocortex new possibilities emerge.]
Lead with confidence [The OASIS process has supported leaders across the globe in a wide range of industries and organizations to make a difference.]
Engender trust by creating positive welcoming environments [Trust is the glue to powerful and productive individuals, teams and organizations.]
Manage conflicts [Use the energy of differences to create understanding and alignment and resolve differences.]
Enhance awareness [Differentiate between observations and assumptions to experience clarity.]
Build Influence
Influence across a wide spectrum [We all need to learn to positively influence others in a time when people are reluctant to follow instruction or leadership.]
Develop habitual patterns to sustain connection and success [Neuroplasticity shows we can develop new habits that support success.]
Build understanding through effective empathy and openness [Empathy and listening enable people to explore and be open to new options.]
Create commitment and ensure agreement for new directions [There are a number of responses to a request or offer. It is important to consciously choose the appropriate level of commitment.]
Gain Unparalleled Results
Embody an open mindset [Our mindset impacts how we see the world and how we subsequently behave,which impacts our interactions and results.]
Foster engagement and alignment [With open and vulnerable conversations, people are more open to creating together.]
Assess what is needed for transformational conversations with a memorable 5-step process [The OASIS process enables you to know what will build connection and where to put your focus.]
"OASIS goals to enhance emotional intelligence, reduce conflict, and develop a better sense of self and appreciation of self and others are applicable in most human interactions. I have found them useful in graduate classroom teaching, conference seminars, and curriculum meetings, as well as in my daily interactions." 
"Do you want a simple process to be the most effective leader you can be, creating the results you want? Ann Van Eron will show you how with her powerfully proven, time-tested OASIS Conversation method." 
Six live sessions.  The modules explore the open mindset and the OASIS moves.
Experienced Teacher.  The facilitator, Ann Van Eron, Ph.D., developed the process and has taught it to leaders all over the world. She is an experienced executive and team coach and an organization development consultant who has worked around the globe with all kinds of organizations.
Flexible Schedule.  Live lessons will be recorded so you can watch when best for your life.
Practical.  The course is meant to be applicable to your life immediately. You will plan a real conversation that you will have the chance to practice and hopefully have the conversation during the course time to allow for enhanced learning and reflection.
Community support.  You will be invited to join a community of like-minded practitioners held in a private Facebook group.  The community will provide the opportunity for feedback and encouragement as you embark on this journey. You will learn from others' successes and challenges.
Reinforcement.  You will receive support materials to enhance your learning, including an OASIS Conversation Planning Tool and the OASIS Moves Handout which summarizes the process and can be used in interactions.
Habit Development.   You will begin to notice your habitual patterns and create some practices to recall how best to communicate when you interacted with someone with a different perspective. Given neuroplasticity, the brain's ability to learn and change, you will create new patterns that serve you going forward for greater impact and success.
Live sessions each week will review each OASIS Move.  There will be opportunities to discuss the process and to practice with other colleagues in small breakout groups.
At the end of each module, you will have the opportunity to give and receive feedback on your experience with other participants. Inclusion in this process is optional.  It gives you the opportunity to develop relationships with participants and to enhance your learning.
You will be asked to plan for and engage in OASIS Conversations and to reflect on what worked.
Between sessions you can share insights, updates and resources with colleagues and the teacher.
You will be asked to experiment and practice the open mindset and skills throughout the duration of the course.
Ideally, by the end of the course you will have practiced the Open Mindset and the OASIS Conversation process.  You will be aware of your habitual patterns and have a personalized plan for recalling the skills when you most need them.
Overview of Course Modules
This course will support you in developing an open mindset and creating positive and productive relationships with anyone who has a different perspective (everyone).  You will learn a process and the skills needed for effective conversations in our turbulent, diverse world for unparalleled results.
Getting Started Module
Take a tour of your learning portal and get set up for the course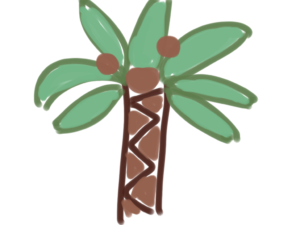 You will receive resources and support materials to enhance your learning and make the course practical.
Here's what will happen:
You will receive the OASIS Moves Infographic which summarizes the process, so you will quickly be able to gather where you are in a conversation and what is most needed for success in it
You will download the OASIS Conversation Planning Tool to prepare for a real conversation using the tools
You will be able to join a private Facebook Community to share and reinforce your learning, successes and questions
Module One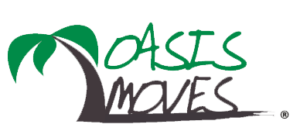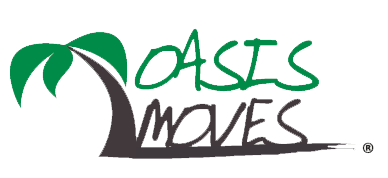 Creating a respectful environment with an open mindset and an overview of the OASIS Conversation process
At the end of this module, you will appreciate that we all have different definitions of respect, will realize the benefit of adapting an open mindset and will glean first-hand experience of the OASIS Moves.
.
Learn how the OASIS process has been successfully employed with leaders and organizations all over the world; discover how research supports the critical need of creating harmonious environments for connecting in order to realize the results you most desire
Recognize the key elements of respect for you and others so you can ensure creating trustful environments that yield solutions
Understand the five-part OASIS Moves conversation process so that you can identify what is needed in any interaction to successfully connect and create agreements
Identify a person and situation where you would benefit from a powerful and meaningful conversation. You will begin to prepare for a practice conversation with your real case to ensure you experience the benefits of an OASIS conversation
Clarify what will support your learning to ensure the course is practical and supports you right away
Module Two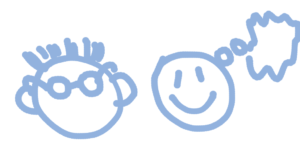 O is for Observation and A is for Awareness
You will learn the power of differentiating observations or facts from assumptions—the first two OASIS Moves. 
.
Practice noticing and stating observations to build your capacity to differentiate facts and assumptions—a critical component of effective communication
Increase awareness of your emotions, thoughts and background so that you have more choice in your interactions and can be emotionally and socially intelligent
Appreciate the role of our background experiences to recognize that everyone is having a different experience based on their history
Be able to open conversations with observations to reduce defensiveness in interactions
Choose when to share your awareness of thoughts, emotions and background to master the art of conversations and create impactful results
"I don't think that any modern organization can survive without practicing OASIS. I am very grateful to Ann for introducing it to me."
Module Three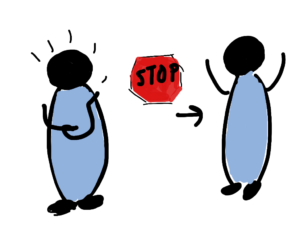 S is for Shift to Being Open
You will be able to identify your judgment signal and shift to being open—the third and critical OASIS Move.
.
Identify your signal when you are in judgment so that you decrease resistance and increase your options in interactions
Learn the critical OASIS Move of shifting from reacting to being open so you can engage in any conversation and be open to possibilities
Identify ways to cool down and become curious so you have resources available when needed
Learn how to clarify positive intentions and how to create a positive environment to create safety for understanding and reaching agreements
Plan how to build the habit of noticing and shifting to being open so this move becomes second nature and supports creating trust, engagement and innovation
"The importance of having an open mind and being curious about the other person's point of view is so important."
Module Four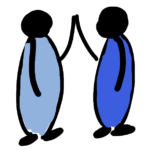 I is for Importance
You will effectively engage with others by exploring perspectives to create understanding of needs and identify common ground—the fourth OASIS Move.
Appreciate the value of listening for understanding to create openness to different perspectives
Learn and use the MEET skills of listening so you can effectively communicate
Recognize the seven secrets of empathy and practice giving and receiving empathy
Learn the reframing statement to signal understanding
Discuss how to work with the Forms of Resistance Framework so you can confidently handle concerns
"UN leaders and global staff consistently report successful results using the memorable and practical OASIS process."
Module Five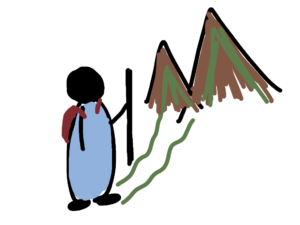 S is for Solution and Putting It All Together
Solutions and next steps emerge after shared understanding and comprise the fifth OASIS Move.
.
Appreciate the value of creating shared understanding of what is important before jumping to action
Explore options that will satisfy those involved
Understand the six options to responding to requests and the difference between compliance and commitment to ensure support
Agree on next steps to move the relationship to the next level
Learn the accountability questions and clarify who will do what by when to ensure accountability
Practice OASIS cases using the OASIS Moves so you are prepared in live interactions
Explore questions about the OASIS Conversation process
"We can be taught to be emotionally smarter. Ann provides clear instruction for her proven method. She taught me about vulnerability and openness. Her course and book will make this path available for others." 
Module Six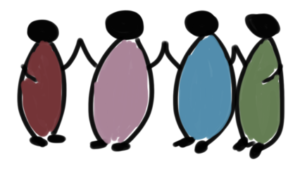 Practice Using the OASIS Moves®, Reflection and Reinforcement
Consider specific issues and communication challenges such as speaking with a boss and others situations to ensure you can address difficult interactions
Share successes and challenges to reflect on what's working and what to explore
Practice OASIS Conversations to reinforce learning
Identify practices to recall the OASIS Moves® when you need them the most
"The OASIS method has been a safe haven for me in an uncertain world… OASIS provides me a mental framework to stay open and agile, to be creative amidst change."
Summary of What You Will Receive
After completing this course, you will understand the value of an open mindset and have some ways to shift into being open. You will be confident in your interactions and know how to engage in conversations to create positive and productive relationships with unparalleled results.  The open mindset and OASIS Conversations skills will support you to create agreements in our diverse, volatile, uncertain and changing world.
Six weekly live sessions to learn the components of the OASIS Conversation Process and the Open Mindset
Reinforcement material to support learning and ease in conversations
Group breakout sessions to practice the skills
Opportunity to build community and optional times to reflect with colleagues after the sessions
Live Question and Answer sessions
Access to a Private Facebook Group to support community for continued reflection and conversations
Downloadable recordings to listen to sessions to accommodate your schedule
Bonus materials providing research and related support
A copy of the ebook OASIS Conversations: Leading with an Open Mindset to Maximize Potential: You will receive this immediately upon registration and you can begin studying the process.
Openings: Leadership Tips sent to you for 6 months to remind you how to lead with an open mindset and use the OASIS Moves.  This will begin immediately upon registration.
You are Invited to Join Us
The Full Six Module OASIS Conversation Course

Support Materials and Sessions

Membership in our Private Community

Bonus Materials and More
After your order is complete…
You'll be redirected to the member registration page to set your username and password. You will receive access to the course portal that contains your bonuses (the OASIS Conversations ebook and Openings leadership tips).
Feel free to share your questions and comments –>
Want more information or to see when our next course is scheduled? Contact us –>
Frequently Asked Questions
What if I am not available for one of the live sessions?
All sessions will be recorded and made available within 24 hours.
I am a new coach or manager early in my career; will the material be relevant for me?
Yes, anyone who interacts with others will benefit from this process.
What if I have a lot of experience with communication; will this be too basic for me?
I believe that even those with experience will benefit from the OASIS process. Many experienced practitioners say the process is invaluable.
How much time should I anticipate will be required to participate in the course?
Each of the six sessions are an hour and a half. You will want to practice in your interactions, so not much extra time will be needed. You may want to reinforce the concepts by reading some materials provided.
Do I need to participate in the Facebook community?
It is optional to communicate with the group. Do what you are most comfortable with.
When will I have access to the material?
The getting started module and the bonuses will be available immediately. You are welcome to read the materials at the speed you choose.
How long will the portal with material be available?
You will have access to the material for six months.